Luxury holidays do not happen every day for most of us.
From clear water beaches to volcanoes, rainforests, and waterfalls, this is the dream vacation that can either be on a luxury budget or a small budget. And you are about to find out how to do both. If you have been daydreaming about the sea breeze of the Costa Rican Pacific Coast but only have a $100 budget for the day; or if you want to be pampered and have $10,000 to spend. Here you are going to find out how to get the most out of it.
From 5-Star Resorts to Budget Hostels
Guanacaste has so many once-in-a-lifetime activities to enjoy; you will not be spending much time in your hotel. So when on a budget, this is something you can save money on. Hostels, apartments, or boutique hotels with space to sleep and shower should be more than enough. When staying at Tamarindo Backpackers Hotel for $30, you can share a room and make friends with other tourists while having the Tamarindo nighttime fun only minutes away. For a more private option, Estudio at Casa Aire is an Airbnb apartment with air conditioning where you can enjoy a quiet night for only $42 a night.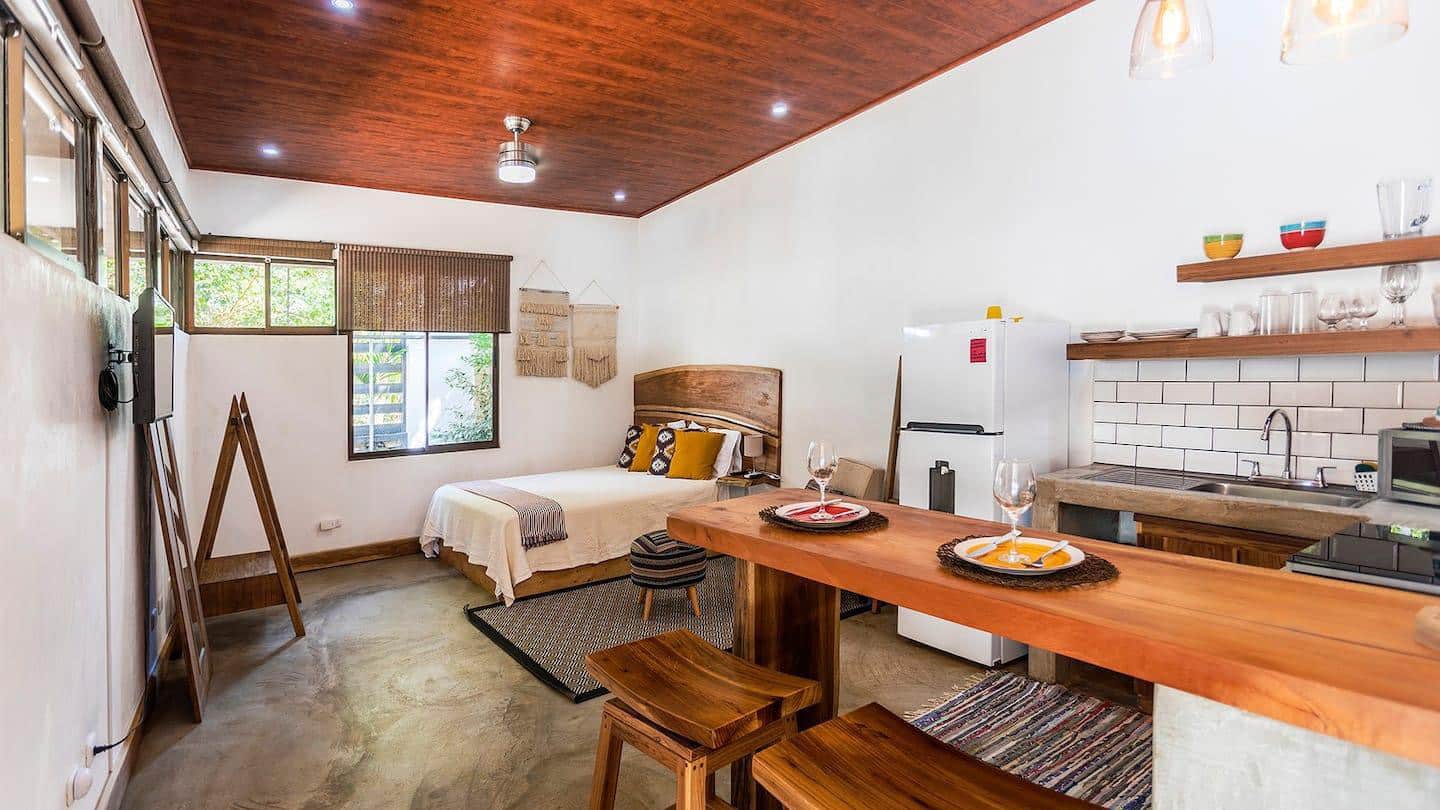 If you would rather pamper yourself and relax while staying in a luxury hotel with a spa, amazing food, and a pool day, you should be investing your money in a charming hotel. The breathtaking ocean views from the private pool at the Four Seasons Resort room make the $4,500 a night completely worth it. At Andaz Costa Rica Resort in the Peninsula Papagayo, the cozy bedroom has floor-to-ceiling glass doors, to an infinity pool overlooking the spectacular Costa Rican jungle, for $700 a night. This hotel is perfect for a luxury vacation.
From Local Sodas to Fine Dining
If you want to eat the best Costa Rican food and try all the local dishes, "sodas" are the way to go, they serve homemade, inexpensive food cooked by locals. For breakfast, sodas like El Buen Comer in Tamarindo offer breakfasts with eggs, Gallo Pinto, fried cheese, bread, plantains, and of course a cup of our worldwide renowned coffee, for only $4.5. If you are wondering, Gallo pinto is a typical food that comes from Guanacaste. It's made from rice, beans, some spices and the classic "salsa Lizano" sauce. And it is usually eaten for breakfast. For lunch, the Casado is one of the most popular and delicious dishes in Costa Rica. It usually comes with fish, chicken, pork or beef, rice and beans, salad, sweet plantains, and vegetables. You can find it in any soda like Soda El Guanacaste for prices as low as $6.50.
If you choose to have a delicious $30 buffet breakfast at Reserva Conchal overlooking Playa Conchal beach; or to drink a "good morning Mary" with Tito's vodka and an avocado toast at Sentido Norte in Playa Potrero for $35, you can not go wrong when having breakfast in Guanacaste.
Fine dining in Guanacaste is something everyone should do at least once in their life. HiR offers a unique opportunity to eat straight out of gourmet chef Noam's kitchen. For $160 per person, Noam offers a 7-course dinner with a surprise menu, which some people have referred to as "a one-person show, where each dish is a work of art on its own" according to TripAdvisor. For another luxurious option, where even some famous movie stars have come to eat, Abbocato Restaurant in Playa Panamá beach, offers an Italian menu cooked by the award-winning chef Andrea Fiorentino. Here, the plates of pasta and the banana rum cake steal the show.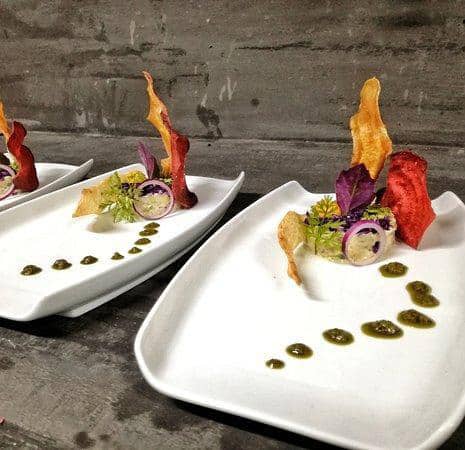 From Sightseeing to Snorkeling on a Yacht
When looking for activities, take into account that Costa Rica is only 0.03% of the earth's surface but still has 6% of the world's biodiversity. This means you can enjoy the exotic wildlife Guanacaste has to offer by simply walking through national parks like Santa Rosa or Palo Verde for only $6-$15 a day. You can even do it for free by walking through hiking trails you can find in the jungle. This is an unbelievable experience where you will spot several different kinds of monkeys, sloths, deer, more than 300 species of birds, and other wild animals you would not be able to see anywhere else. If you are lucky you can find small boat owners at the beach willing to take you for a ride, and if they are in season, you may even get to see humpback whales and dolphins for as cheap as $30 a ride.
Relaxing at Bodhi Tree with $135 private yoga class on the beach first thing in the morning is the best way to start your day in Guanacaste. To continue the pampering and relaxing, you can have a $200 abhyanga massage and a $220 volcanic healing ultra-luxury manicure and pedicure the Four Seasons spa offers, you come out a completely renewed person.
To end the day with a cherry on top,
a private luxury yacht setting sail from the white sand beach of Playa Flamingo will navigate to the most beautiful and remote beaches in Guanacaste. At the bay area, you will enjoy the warm and clear waters while a snorkeling guide shows you jaw-dropping marine wildlife like sea turtles, octopus, fish in all shapes and sizes, and more marine animals than you can imagine. And be on the lookout for whales and dolphins, as they may want to pop up and play for a while. After this exclusive activity, with the option to use paddleboards, kayaks, and even fishing gear, every extreme activity available on the yacht is taken advantage of. For $2,125, you will have the most exclusive spot out on the pacific ocean to experience the peacefulness of a Costa Rican sunset after having enjoyed a day full of activities.
Whether you are looking for luxury or on a budget experience, Guanacaste can be enjoyed either way. Minutes away, from being on a plane to the feeling of the sand between your toes, the dream of enjoying beautiful Guanacaste and the Pacific Coast can now come true.
No matter how big or small your budget is, the unforgettable views along the coastline and the wildlife that surround it can be enjoyed by anyone inclined to catch a plane to Guanacaste.