Rincón de la Vieja translates to "old woman's corner", this name comes from the old Chorotega (an indigenous tribe in Costa Rica) legend where indigenous people of the area brought their sustenance in ceramic pots to the fearsome old woman who is said was a witch. She lived on top of the volcano, and smoke emerged from her "corner" of the volcano.
They said she had been sending columns of smoke into the air when she was angry, people warned others they had to be careful with the "old woman's corner. Finally, one day this old woman was challenged by a priest, she got trapped in the thick hot mud of the volcano's lagoon.
How about a pacific coast with a volcanic range only an hour away from it? If you want to enjoy Guanacaste, but you've had enough of the beach, the heat and want a change of environment, Rincón de la Vieja is the way to go. Beautiful hotels, clear water rivers, volcanic craters, waterfalls, and geysers are just some of the countless and unique nature views and activities Rincón de la Vieja National Park has to offer. Enjoy the experience, from a dry forest to a cloud forest in the middle of a volcanic environment.
Simply staying in one of the many beautiful resorts in Rincón de la Vieja, is an activity on its own. With prices ranging from $50 when staying at Rincón De Gaetano hotel to $140 at Hotel Hacienda Guachipelin a night, no matter where you stay, you will always be surrounded by breath-taking views and nature; while being minutes away from hiking trails and hot springs. Imagine being able to see the volcano erupt, while still being comfortable in the volcanic warmed pool, it's something magical.
Rincón de la Vieja National Park covers 14,000 hectares of terrain with four volcanoes and 32 rivers. They are surrounded by a great diversity of flora such as the Guanacaste Tree, the national tree of Costa Rica, and it also refugees one of the few populations of wild Guaria Morada, national Costa Rican flower, and fauna. It was also declared a World Heritage Site by UNESCO in 1999.
The most popular activity is hiking since hiking trails allow many other activities to be done on the way. One of the most popular trails is Sendero Crater Activo, which is the only way to see the majestic volcanic crater. This six-mile trail may be closed depending on the volcanic activity at the time, always taking into consideration that safety goes first; for updates, you can visit the website. Those who complete the hike will be rewarded with a breathtaking view of the Nicoya Peninsula and Lake Nicaragua, and if the skies are clear even Lake Los Jilgueros and almost all Costa Rica can be seen.
Sendero de las Pailas has an area of small hot water geysers. A "paila" in Spanish is a large metal pot, they are called pailas because they look like pressurized water pots. All these phenomena are due to the volcanic activity below the trail, this is why the water temperatures can reach 220 degrees Fahrenheit since about 20 kilometers away is the Rincón de la Vieja volcano.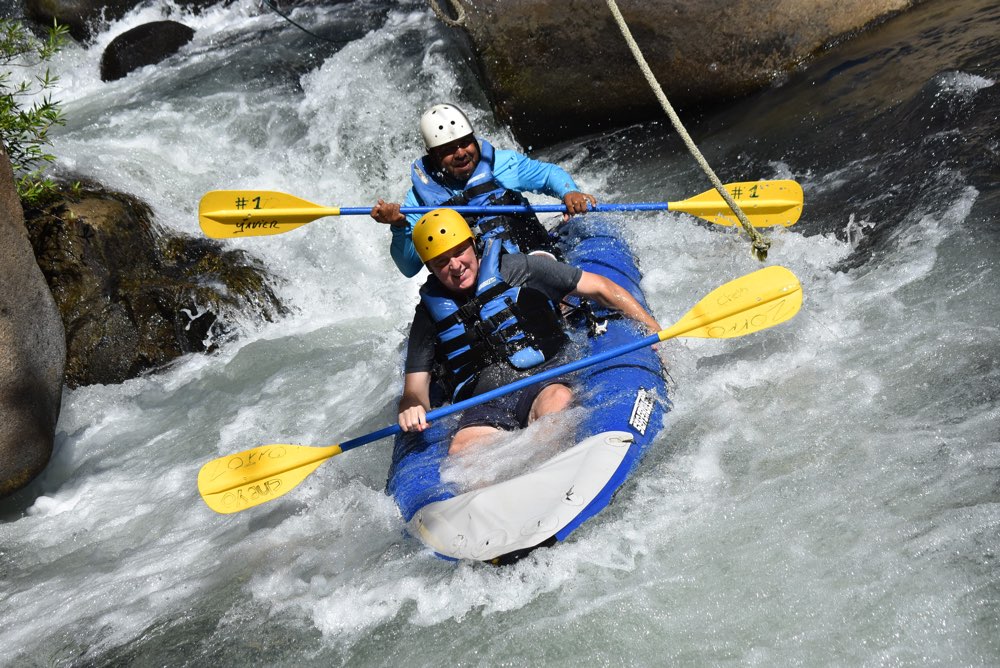 Some of the other trails that can be enjoyed in this National Park are Catarata La Cangreja, Catarata Escondida, and Aguas termales de Santa María. With an entrance fee of $16.95 for tourists and open Tuesday to Sunday, 8 am to 3 pm, through any of these trails you can have one in a lifetime viewings of animals such as the mountain goat, the anteater, the two-toed sloth, and the congo, white-faced and colorado monkeys, beautiful nature will always surround you.
Hiking trails may seem boring or you may think you are looking for something more extreme or active. But here, you will find endless activities for all tastes. For energetic and active people, there are extreme sports like tubing, canopy, rafting, Tarzan swinging from a mountain, or jumping from the top of a waterfall. Native's Way offers tours so you don't miss the greatest hidden spots to have the most amazing time.
For those who are looking for something more relaxed in a peaceful environment, Guanaverde Experiences is a travel agency that offers tours for about $122 with activities like walking among fumaroles and sulfurous lagoons, warming up in hot springs, or taking a mud bath while being surrounded by nature only Costa Rica has to offer.
The perfect location of Rincón de la Vieja National Park and its great size allow you to experience both the Caribbean and the Pacific coasts of the Guanacaste Mountain Range. Nowhere else can extreme activities and relaxing go hand in hand while immersed in nature like they do in Guanacaste.